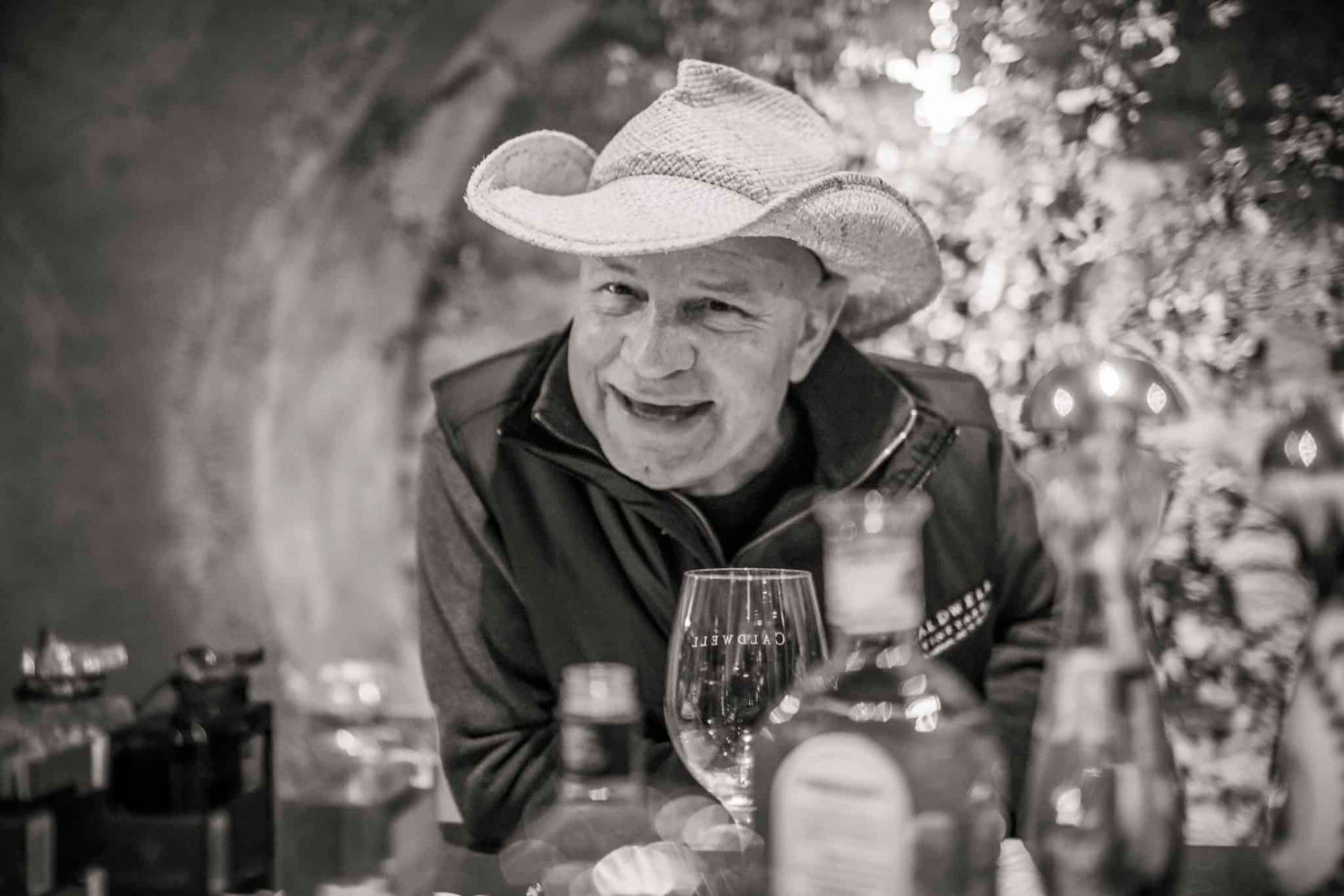 A Few Pro-Tips
You'll be in the cave which is kept at a cool 60 degrees, so dress accordingly. If you forget something warm we've got cashmere throws.
Be ascentual… As winemakers, we go to great lengths to develop precise and nuanced flavors and aromas. Wearing any scents - from patchouli to Prada - is a big fat faux pas in the world of wine. And not just at Caldwell, but any winery or tasting room you visit the world over. 
The distances between wineries can be long, and you'll be surprised at how much you'll drink during a day of tasting. In the name of calculated risk-taking, we're be happy to offer recommendations for drivers or tour companies.
If you're buying wine and need a place to ship or store your goods, reach out to Cartons & Crates or Buffalo Shipping in Napa, or 55 Degrees in St. Helena.
Travel
From Napa CA:
Caldwell Vineyard: 270 Kreuzer Lane, Napa, California
PLEASE be mindful of your speed and keep it low & slow when driving the picturesque path to the cave. Gate is open Monday through Saturday from 6:00 AM to 6:00 PM. The gate is closed on Sunday, so if you have an appointment on Sunday, please make sure to call us for the gate code.
DIRECTIONS
Take Hwy 29 to the Imola Avenue exit. Head East (heading North, you'll make a right off the exit and heading South you'll make a left.)
Continue east on Imola Avenue for 2.9 miles. Imola turns into 4th Avenue. Drive 0.8 of a mile until the road splits on the sharp left turn ─ you'll stay straight (bearing right off the main road) onto Kreuzer Lane.
Follow Kreuzer Lane through the gate and again ─ please drive slowly. Continue on the paved road for about 0.5 of a mile following signs for Caldwell. Make a hard right and follow the road down to the lower parking lot, past the cave.ll be on the right.
Napa Valley is located near several commercial airports:
70 miles from San Francisco Intl. Airport (SFO)
63 miles from Oakland Intl. Airport (OAK)
75 miles from Sacramento Intl. Airport (SMF)
94 miles from San Jose Intl. Airport (SJC)
34 miles from Sonoma County Airport (STS)
Private airports are also available:
10 miles from Napa County Airport (APC)
40 miles from Buchanan Field Airport (CCR)