Varietals
Caldwell Vineyard is one of the most diverse vineyards in the U.S. boasting 28 distinct clonal variations of 10 different Bordeaux grape varietals. 
With 65 acres under vine, we don't rely on part-time vineyard workers. We employ seven full-time vineyard guys. And over the course of a year, every vine is touched about eight or nine times – or more, if we end up grafting or dropping extra fruit or doing some other maintenance work during the season.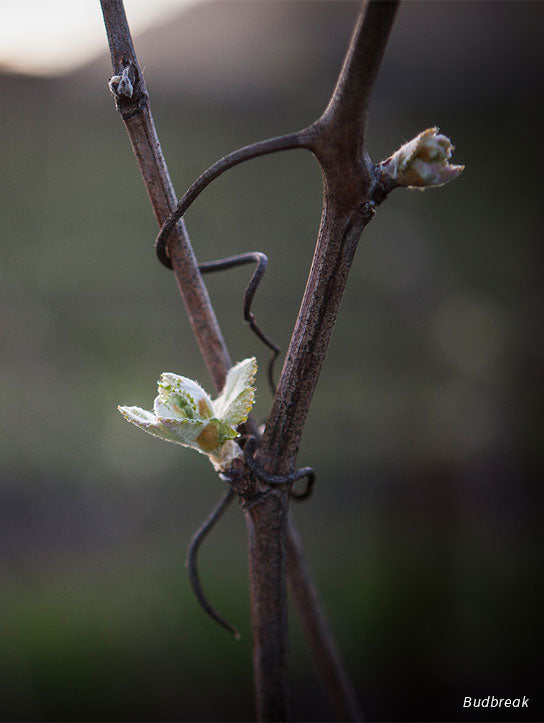 SAUVIGNON BLANC
Sauvignon Blanc at Caldwell is a bit like an American Calvin Klein model in a white bikini, sunbathing on the stately stone terrace of a château in Bordeaux (where this variety originates). We make a version that's supple, lithe and voluptuous, with just enough layered complexity and flavor to keep things interesting regardless of the continent you're drinking it on.
CHARDONNAY
The most widely planted white wine grape in the world, Chardonnay is as diverse as the people who make it and drink it. From the austere versions in France to the buttery versions more typical in California, it's a chameleon of a varietal that divides wine drinkers like none other. Our latitude and proximity to the bay let us get ripe fruit without compromising acid, and although we ferment our Chardonnay in oak, you don't have to be a Chanel-clad country clubber to appreciate it. Anything but butter, ours is beautifully balanced with big, ripe citrus-y fruits, supple structure, hints of oak and pretty acid – all of which add up to something sophisticated and full flavored.
CABERNET FRANC
If Cab is king in California (and it is), then the lovelier, more charming and aromatic Cabernet Franc is queen. Actually, Cabernet Sauvignon is the offspring of Cabernet Franc and Sauvignon Blanc, which means the Queen is sleeping with her son and the Borgia family's got nothing on this. Digressions and transgressions aside, our Cabernet Franc is beautiful. Often ripening fully a week or more before Cab Sauv, it's always full flavored, layered and complex with currant and bramble and integrated tannins, even in cooler or earlier vintages.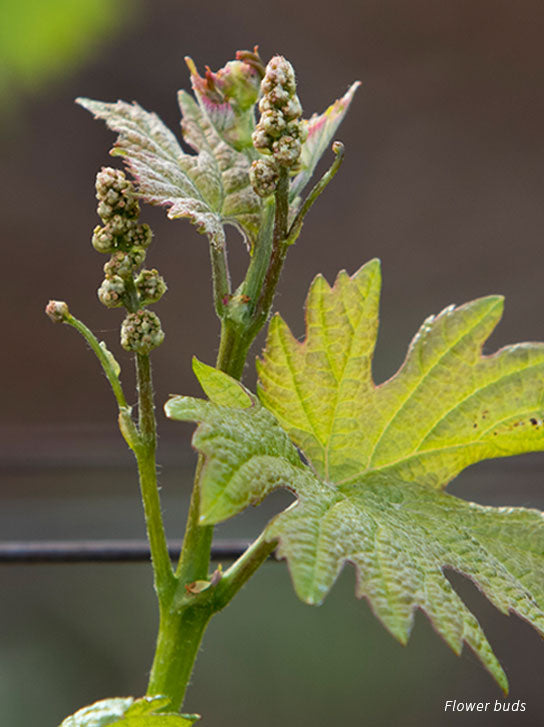 MERLOT
Throw everything you think you know about Merlot out the window, then taste ours. Generally known as a lighter, red-fruited beauty often blended with bigger reds to round out the midpalate, Merlot identifies more as the beast than the beauty in this particular story. It really is in a class all its own (though not totally unlike its cousins in Pomerol). Our hillside Merlot is round, thick, dense and structured. Move over Marilyn Monroe, we've got Marilyn Manson here.
CARMÉNÈRE
This is one hell of an interesting grape. Not just because no one else seems to grow it, or because it's delicious, but also because it's the only grape variety whose leaves naturally turn red in the autumn. Originally cultivated on the Iberian peninsula in Roman times, and now most notably from Bordeaux, many folks are surprised to find out that Chile in fact is the country that holds the dubious distinction of having the most acres planted to it in the world. As for the U.S., it appears we're among a very small handful of folks making a pure version. And I'm glad we are. Surprisingly lean, even in ripe years, with softly hued strawberry rhubarb and light spice character, it's a bit like a marathon runner─great bones, great body and fit enough to go the distance for whatever you're running to or from.
SYRAH
One of the most widely planted varieties in the New World (though originally made famous in Châteauneuf-du-Pape and Côtes du Rhône), we've got a fair bit of Syrah planted here ourselves – four different clonal selections on 13 acres, to be exact. Often thought of as the boxer of varietals─strong and meaty without a lot of dimension─Syrah here looks a bit more like a well-mannered sophisticate who's not afraid to show his bad boy side after the sun goes down. Big and balanced without being muddled or overly extracted, our Syrah never has that smoky bacon thing going on, because although Syrah is super susceptible to the influences of American oak, we don't have any American oak (or boxers) here.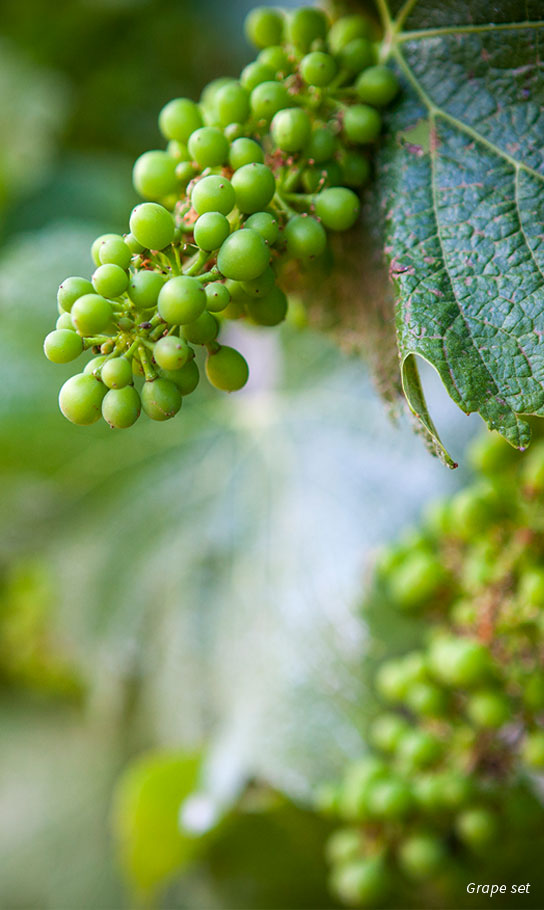 CABERNET SAUVIGNON
There are a lot of Cabs coming out of Napa, but Cabernet Sauvignon from Coombsville is a horse of a different color. With a slightly cooler climate, we get extended hang times and more phenolic development overall. We've also got 10 distinct clones here, which gives us a lot of things to play with in the way of flavor and texture. Loaded red fruits, dusty cocoa tannins and a compelling anise, peppery spice tend to be the recurring themes that make every Cab we do unique, and capable of aging with style and grace.
MALBEC
Malbec is pretty unusual in California, and because it's so rare and delicious, I'd give my eyeteeth to have more of it in a good vintage. Caldwell Malbec is a bit like a shape shifter. At first all you see is something deep, dark, heavy and brooding. But when you take a sip, you realize it's not really any of those things. It's actually defined by minerals, pretty, lifted fruit and surprisingly silky tannins. Though we do blend it on occasion, it's a lovely wine all on its own.
PETIT VERDOT
A huge wine with incredible density and palate weight, and tannins you can actually chew… this is PV, Caldwell style. This finicky grape is originally from Bordeaux, though it's grown only in tiny amounts there these days because of its intolerance for cool and rainy weather─but it actually does beautifully here at Caldwell. We give it cool enough weather, with enough sunshine to bring out its best. We're certain that's increased by now, not because we've done a census on the stuff, but simply because it's so damn tasty.
TANNAT
Uruguay's national grape, Tannat actually comes from the southwest of France, and grows in relative abundance in both places. But here in California, it's rare as hen's teeth. According to our research, up until the year 2005, there were only 140 acres of Tannat planted in the entire state of California. We're certain that's increased by now, not because we've done a census on the stuff, but simply because we love it. It's all inky black and blue and always delivers substantial tannins that are surprisingly rich and complex in their own right. Dark, svelte and complex Caldwell Tannat is sort of like the world's greatest female ninja.