A True Tale of Napa Chicanery
CLONES, COPS & CABERNET
Jonathan Swinchatt reveals the incredible true story (in best B-movie fashion) of the beginning of a legend – how John Caldwell got his start in the vine and wine industries.
In the mid-1990s, a prominent national American law journal featured on its cover a photograph of a well-known Napa Valley winemaker. He was seated in an elegant chair, a glass of red wine in his hand and a self-satisfied smile on his face. Inside was an interview in which he recounted how he had worked with the French in the mid-1980s to import special wine-grape clones with which he established a vineyard upon which his reputation rested. It was quite an enchanting tale and somewhat true. A bit of fact-checking would have revealed, however, that it was not his story and, in addition, that the one he provided was incomplete. The true tale is told below, in all its deceptive detail, publicly for the first time. Some names have been changed to protect privacy; Caldwell's is not one of them.
When John Caldwell stepped into his mother's boutique one day in 1968, his eye was caught by a pair of Danish clogs, then an exotic new style of footwear that instantly tweaked his sense of adventure and activated his entrepreneurial genes. As any loving and aspiring son might, he quickly wrested the clog distributorship from his mother and opened a shoe store in the town of Yountville, in the Napa Valley. Over the next few years he would add four more, a retail micro-empire that sold everything from sandals to stilettos in grades that ranged from cheap, stiff Korean to butter-soft Italian. Business grew, and the money poured in. Caldwell drove a black Cadillac Seville while wearing tailor-made shirts open to the navel to show off his gold chains. Life was good. But as any young, ambitious, affluent, and flamboyant entrepreneur might do, he got restless.
It was by then the late 1970s. The legendary Paris Tasting of 1976 had brought renown to the Napa wine industry, money was beginning to flow in, and land values were escalating. Caldwell's roving eye lighted on a dairy farm in the hills east of the city of Napa, in the area known as Coombsville. The Swiss-born Kreuzer family had made cheese on the property since the 1880s, but it was now just scrubby, run-down pastureland in the hands of the last family survivor. Still, the 54 acres (22ha) had a view directly up the Napa Valley to Mount St Helena, and a family photo album suggested to Caldwell that a bit of land restoration could transform the property into enviable real estate. He bought the farm, drew up five 10-acre (4ha) lots, and built a road just before the Napa Planning Commission decided that growth was harmful and decreed a moratorium on development. It appeared that Caldwell was stuck with 54 acres of useless pasture and a fancy road to nowhere—at least, that is, until friends suggested he plant grapes, sell them, and turn the land that had once supported livestock into a cash cow.
Breaking Rocks
At that time, Coombsville was not a popular place for grapes. It was thought too cold for Cabernet Sauvignon, so a few outfits—Phelps and Newton among them—grew some Chardonnay, but mostly the land lay bare of vines. Caldwell had little knowledge of farming or viticulture, so he sought the advice of the county agricultural agent, who suggested he plant Chardonnay and Pinot Noir.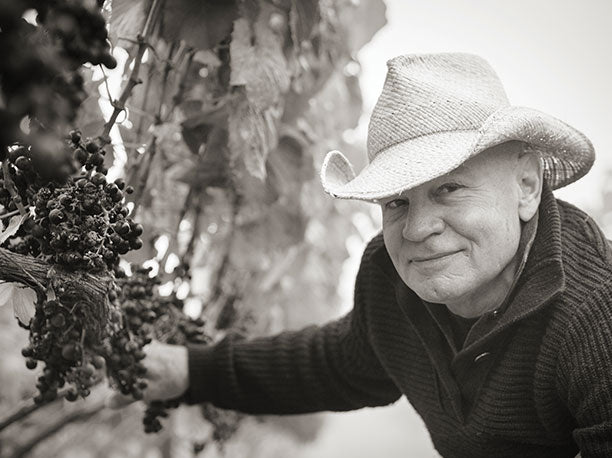 In April 1981, as a pair of Caterpillar tractors began preparing the ground for planting Chardonnay, Caldwell's vineyard developer took off for Easter in Mexico. Shortly thereafter, Caldwell's phone rang. The tractor operator on the other end of the line had news that the ripping tines—thick, 4ft- (1.2m-) long, hooked claws of steel designed to break up and loosen the soil—were scrabbling up a lot of rock: What should they do? Not knowing quite how to answer, Caldwell arrived in the vineyard-to-be in his calfskin boots. Climbing on to the tractor, he took off across the vineyard. "I saw the black dirt boiling up behind the Cat and got all emotional. I fell in love with the land and never looked back." Caldwell ditched the calfskin boots and planted the vineyard himself. Along with the Chardonnay, he planted a pair of hydrothermographs to record variation in moisture and temperature. Instead of the cool Region I he had been led to expect, over the next two years the records revealed a warm Region II—more than adequate for Cabernet Sauvignon, the king of grapes that Caldwell had wanted to plant all along.
I saw the black dirt boiling up behind the Cat and got all emotional. I fell in love with the land and never looked back.
Clone Wars
Caldwell is short and slim with a bent leg from a bout of childhood polio. He walks with a cane, but his demeanor overcomes any thought of disability. His blue eyes flash with energetic intensity, his grin broadcasts love of life, and his enthusiasm involves him totally in whatever scheme he might embrace. So it was with wine. Knowing little about viticulture, he began to gulp information, in the process becoming deeply interested in research being done, particularly in France, on grape clones, the genetic variants of grape varieties that have been developed and propagated to emphasize particular characteristics such as aroma, flavor, or yield. It was an interest that would soon engage the playful rogue that lurks within the Caldwell psyche.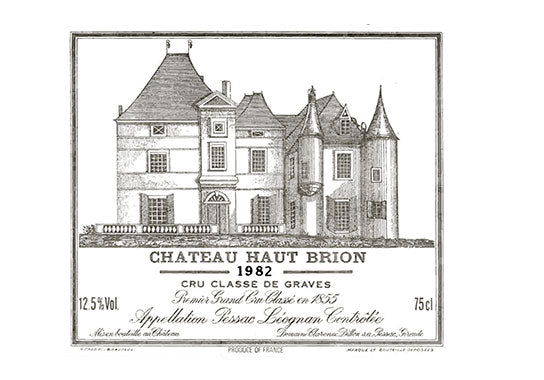 In 1982, intensifying his search for vinous knowledge, Caldwell hired Napa nurseryman Galo MacLean to take him on a tour through French winemaking. MacLean had the dubious distinction, at least for the time, of having worked at the largest winery in Ohio, but more to the point he also had a degree in enology from the University of Bordeaux. The climax of the trip was a tour of Château Haut-Brion, where Caldwell was introduced to the program of clonal research that had begun in the mid-1970s. He was impressed that Haut-Brion's wealthy, and presumably smart, American owners were willing to put good money into the arcane study of clonal variation, which suggested to Caldwell that perhaps here was a quick way into the cutting edge of viticulture and winemaking. He returned to Napa determined to bet his future on French clones and set out to gather enough material to plant a vineyard.
So Caldwell was set—a contact in Canada, plant material straight from France from a nursery he knew, and a place to stay and repackage the vines for shipping to California. Now all he had to do was get the material across the border.
Smuggling Routes
His first forays were not encouraging. Experts at UC Davis, America's foremost program in viticulture and enology, told him that, yes, he could import clones from France, but the plants would have to go through quarantine and testing to ensure they were not diseased. That would take two years, with no guarantee of how many plants would survive. Potentially, Caldwell might end up with just a few vines that he would then need to plant as source material for buds to graft on to rootstock to produce more buds, and so on, until he had enough vines for a commercial vineyard. He couldn't afford to wait the ten years this might take; he had to find a quicker way. Caldwell had heard the many stories that circulated through the American wine industry of clonal smuggling—people bringing in French vines in suitcases and small planes—but had rejected that alternative as impractical, however attracted to the romance and risk he might have been. But then he heard from MacLean of a grower in Canada, Paul Vascos, who imported French clonal material for his vineyard on the Niagara Peninsula near Niagara Falls. In a phone conversation, Caldwell found that Vascos had started a nursery for clone propagation, part of a research project he had undertaken with the University of Toronto. Asked if he had any plants available, Vascos said he had an order already grafted—Cabernet Sauvignon, Merlot, and Cabernet Franc—for a client who decided not to buy them. He promised to take an inventory and get back to Caldwell, which he did, with the news that 5,000, maybe 6,000 grafted vines were available, and cheap as well, at $1.85 (which was then US$1.35). With visions of an instant vineyard, Caldwell said he would take them all.
British Columbia Lyons
In the fall of that year, 1983, Caldwell traveled east for the annual New York shoe show. While there, he disappeared for a day, flying to Canada to meet Vascos, see the plants, and figure out how to get them back across the border. The plants looked good and they were from a nursery in France that Caldwell had visited, so he told Vascos he would return in the winter when the plants were dormant and find a way to get them into the USA. With a knowing glance, Vascos suggested that Caldwell call his friend Richard Lyon, a lawyer who had a small vineyard just across the border. "He's brought in some Riesling clones and some other German white varieties, and he's always been good to people like yourself. Maybe he can be of help." When they talked, Lyon immediately offered Caldwell a place to stay "while you're smuggling that stuff over from my friend Paul Vascos." So Caldwell was set—a contact in Canada, plant material straight from France from a nursery he knew, and a place to stay and repackage the vines for shipping to California. Now all he had to do was get the material across the border.
He knew when he would do it—after the February New York shoe show—but not how. First he suggested to Joy—then his business partner, now his wife—that they rent an RV after the show in New York and visit Niagara Falls. That idea lasted all of three short phrases: Niagara Falls? In the winter? Are you kidding? Forced to consider alternatives, Caldwell focused on a large car with a huge trunk, finding one at a Rent-a-Wreck agency in Buffalo. After the show, he flew there and then drove to Lyon's place near Niagara Falls.
The Lyons were more than hospitable. Perhaps sensing that Caldwell hadn't yet developed a talent for the relaxed deceit that lies at the core of the smuggling game (a prescient perception), Kathleen Lyon—60-ish, a bit frail, and, as a local, likely to be above suspicion despite her experience—offered to go over and get the vines. So Caldwell placed his vision of the future in her hands and off she drove, making four trips and bringing across some 4,300 grafted vines before she'd had enough, leaving 1,500 plants in Canada. Caldwell, of course, wanted them all, so on a fateful Sunday morning, he called Vascos to let him know he was on his way for the final load, got in his unheated Rent-a-Wreck, and crossed into Canada.
Caldwell glanced with apprehension at the receipts across the desk and, in a moment of sheer desperation, snatched up the pile of yellow paper, frenziedly ripped it to shreds, stuffed it in his mouth, and began to chew. Slowly, swallow after noxious swallow, the receipts disappeared down his throat.
An officer and a gentleman
The pickup went without a hitch. The trunk handled the full load, Caldwell handed over the final check, got the receipts, and headed for the border. It was noon and the lines at customs and immigration were long, but just after he pulled up, Caldwell saw a booth open right next to the office. With hardly a thought, and pushed by anxiety, he headed over, first in line.
The officer greeted Caldwell with a brisk "good morning" and then proceeded with all the usual stuff—name, driver's license, citizenship—all very friendly, until he asked to check the trunk. "You want to check my trunk?" asked Caldwell. "Yeah, that's kind of what I do, you know," replied the customs officer. So Caldwell lifted the lid and there, reposing quietly in the cavernous space, lay 1,500 grapevines. "What are these?" asked the officer. Caldwell hesitated and then replied, with obvious reluctance, "Ah… those are grapevines." The officer asked where he got them, and Caldwell, with all the incisive insight of a true amateur, told some cockamamie story of buying the vines that morning in New York and crossing the border to see the falls and have breakfast—he was now on the return journey. "Why don't you just tell that to my boss?" replied the officer, and up they went to the office above.

The boss wanted to see the vines. Peering into the trunk, he asked Caldwell where he got them. Caldwell gave him the name of one of the nurseries he knew of on the New York side of the border. "How much did you pay?" And then Caldwell, perhaps wanting to show that he was, indeed, an experienced international traveler, replied without the slightest hesitation, "Canadian or American?" Breathless from a fit of laughter, the officer wheezed out, "Canadian or American!" and then, still chuckling, ordered Caldwell up to his office.
Grillwork
The grilling began. "You're in bad trouble. The Department of Agriculture has told us to crack down. We want the whole story, starting with where you got the vines." Caldwell, holding to some innate personal omerta, wouldn't tell, which annoyed the customs officer who gave an order to check out the car with a dog sniffer. Caldwell prayed that the last renter was not a pothead and watched while they brought up all his goods, including the briefcase that contained the UPS receipts for the eight or nine boxes that he had already shipped as shoes to the store in Yountville.
The questioning continued, Caldwell giving up as little as he could, and then one of the customs people cannily suggested that maybe the receipts were not really for boxes of shoes, and that maybe Caldwell had moved more than this one load, so perhaps they had better check with UPS.
Caldwell was now sweating, realizing that if they intercepted the shipments he would lose everything—the vines, his money, his vision of an instant vineyard of French clones. Both officers left the room. Caldwell glanced with apprehension at the receipts across the desk and, in a moment of shear desperation, snatched up the pile of yellow paper, frenziedly ripped it to shreds, stuffed it in his mouth, and began to chew. Slowly, swallow after noxious swallow, the receipts disappeared down his throat. Not quite finished when he heard them returning, Caldwell reached into his mouth and extracted a small, slimy, yellow wad and stuffed it in his pants pocket just as the officers opened the office door.
"Where are those receipts? They were right here! What the hell did you do with them?" demanded the customs officer, now quite furious. Caldwell—suddenly realizing that this was all a play in which his part required him, despite his obvious guilt, to look and act bewildered—denied any knowledge of the receipts or their fate. This further infuriated the inspector, who then had Caldwell strip-searched in the unheated bathroom (it was winter, remember, so about 6°F [–14˚C]). They found little, but they did make a note in the report about a small, wet wad of a yellow substance, perhaps paper. The inspector, in a rage, cursed Caldwell out, accusing him of having swallowed the receipts, which Caldwell continued to deny. Recognizing that the situation had taken on a tone that was increasingly unfriendly and surely more serious than he had so far considered, when the inspector threatened jail, Caldwell began talking, giving them as much as he could without exposing the people who had helped him. And then, finally, perhaps recalling some episode of an otherwise long-forgotten cop show on TV, he asked to make a phone call.
He connecting with Richard Lyon, and the lawyer told him, "Sit tight, and say nothing more. I know this guy's boss, the head of the local customs office." Caldwell clammed up, and the frustrated officers left. "I don't know who you know," said the customs official when he returned a short time later, "but he must be high up, because I've been ordered to release you into the custody of Richard Lyon. We'll keep the vines, but you can go." Ever hopeful, Caldwell asked a bit plaintively but with admirable bravado, "Do you really need to keep the vines? Couldn't I take them off your hands?" and got a harsh and pompous lecture about the law, the potential for vine disease, the need to destroy the vines, and how lucky he was. Caldwell left, scarcely chastened, and at the first opportunity called his parents, telling them they must get the UPS boxes out of the shoe store—now—and into a safe place lest they be confiscated by federal officials who almost certainly would be visiting his stores. At dinner that night, over a good bottle of Riesling made from grapes grown on smuggled vines, Richard Lyon told Caldwell not to worry: He'd get fined, but perhaps it wouldn't be too much.
First, realizing that they could still return and make the search, he got the vines out of the cheese barn and, like some 18th-century aspiring buccaneer, buried his treasure beneath an oak tree in what today is the vineyard.
Men in black
Back home in Napa, Caldwell felt relieved, saved from disaster. With 4,300 vines now lying quietly in the cheese barn, the coolest place on the ranch, he returned to the last stages of renovation of his Victorian farmhouse. On the slope of a hill, the living room windows looked out on to the surrounding land, right down Kreuzer Lane, at that time free of houses. And then, about ten days after his return from New York, just about when he thought he was in the clear, an ominous line of cars made the turn on to Kreuzer Lane, five in all, a mix of police and county vehicles, heading directly for the only habitation around—Caldwell's house. His gut clenched just as surely as it would have had they been black, unmarked helicopters. He thought, "So here it comes."
The cars pulled into his driveway and parked right in front of the house. Caldwell came out spattered with paint. Among the visitors was Nick, who worked for the CDFA (California Department of Food and Agriculture) and was a friend. He told Caldwell that the police had a search warrant because they'd been told Caldwell had been smuggling grapevines from Canada, and he must turn them over.
Caldwell, standing near the cheese barn, aware that the raw materials for his dream vineyard lay just a few yards away, reached deep into an untapped reserve of creative deception, snatched out a story, and delivered it with a confidence and panache that had been missing entirely from his earlier pathetic performance at the border. With the words flowing as freely as if he had been rehearsing for days, Caldwell told them, okay, they'd got him, he knew they wanted the vines, he realized he needed to give them up, but there were complications they needed to consider. He was not in this alone, there were other people involved—a group of growers—and if they got wind of this police operation the vines would quickly disappear. They were in cold storage in Sonoma, Caldwell told them, but if they gave him 24 hours he would have them there for them. That was the only way they would get them, because otherwise the other guys would snatch them and they would just disappear.
Caldwell saw the cops and county officials eying each other, mutely asking if they should buy this shuffle. He was confident that he had done a good job but wondered if he had put it over or if his dream was down the drain. And then they said, perhaps unexpectedly, "Okay, we'll give you a chance. But make no mistake—we'll be back tomorrow. And if the vines aren't here, you're going down." Caldwell did his best to quell the rising energy of relief until they drove off, waiting for them to change their minds, turn around, and activate the search warrant. But they didn't, so Caldwell got to work.
BURIED TREASURES
First, realizing that they could still return and make the search, he got the vines out of the cheese barn and, like some 18th-century aspiring buccaneer, buried his treasure beneath an oak tree in what today is the vineyard. The plan that sprung forth was to duplicate the mix of vines with cuttings from Galo MacLean's certified California nursery and substitute these for the French material. He hoped that if he matched the box weights of the UPS shipments—customs agents searched each of his shoe stores, so he knew they had contacted UPS—and the mix of varieties on the receipts he got from Paul Vascos, any inconsistencies in the replacements would get overlooked. His success now depended on getting the cuttings and being able to put the package together by the next morning, all of which he assumed would happen, seeing no other way out.
His call to MacLean's nursery yielded success—within an hour he had made the trip and loaded his pickup. On the way back, he stopped at a hardware store for a scale, so he could match the weights on the box labels, thinking how serendipitous it was that he had saved the original packages.
Then he began the final and crucial task of bundling the cuttings and forging new tags. Working with feverish care well into the early hours of the morning, he completed the job, satisfied that he had at least done his best.
At 10am the next day, Nick arrived, quite obviously apprehensive that Caldwell would not have the vines and that he, Nick, would have to place his friend under arrest. When Caldwell told him that the vines were in the garage, Nick's body sagged with relief and his face broke into a grin of pure joy. He thanked Caldwell effusively as they walked into the barn. Nick took a cursory glance at the boxes and they loaded the packages into his pickup. He handed Caldwell a receipt and drove off, blithely unaware that the French wood he wanted and thought now resided in the bed of his truck had been replaced by fully certified California stock. Caldwell, equally relieved, watched as the car turned the corner on to the main road, making sure that Nick was truly gone. His improvised amateur con appeared to have been accepted without question.
Paranoid
Relief, however, was fleeting, replaced by raging paranoia. Convinced the authorities were watching him, Caldwell saw spies wherever he looked. Every helicopter that passed overhead had its eye on him; every police car he saw was following him; every person on the street seemed to be watching him. The mailman, the meter reader, the UPS delivery man all seemed somehow different, as if they were more interested than usual in what was happening at the farm. His friends told him not to worry, but his mind was stuck on suspicion and he saw conspiracy everywhere.
Still, March arrived, and he realized that, watched or not, he must make the next move. It was still cold out, the plants were dormant, but when it reached 50˚F (10˚C) the buds would push, and he was not ready to plant. The soil needed to be prepared. In the meantime the plants had to be placed in cold storage or all his time and effort would be lost in the greenery of premature budbreak. When he called MacLean, the only nurseryman he trusted, Caldwell was told, "I'm full up just now, but as soon as I get some space you can bring them over."
Caldwell waited anxiously for the call, envisioning all the while buds beginning to swell on the vines. When the call finally came, Caldwell borrowed his parents' old Ford van, a vehicle whose gaping interior would hold all the plants, drove over to the oak tree, dug up the vines, and threw them in the back of the van, filling every scrap of space. He headed home, parking in front of the long, low, barn that was divided into several bays. His father joined him, offering to drive the loot to the nursery. And then, as they stood there talking, looking right down Kreuzer Lane, they saw a California State car turn into the lane, heading directly for them.
As Caldwell tells it: "I've just gotten the vines out of the dirt to take them to cold storage and this guy drives down Kreuzer Lane. I think, 'Son of a bitch, they were watching, they must have been. How could they time it like this?' So I jump into the van, pull out, and start backing into the barn so you couldn't see the vines through the glass door. Well, the first garage is not so tall, but the van is high, so I just beer-canned it, the top just crumpled. I'd just jammed it in, couldn't go forward or backward, it was just stuck. Nick drives up and parks right in front of the van. I'm in the van, stuck, can't go forward, can't go backward. I get out of the van and there are the vines, it's just full.
"Nick walks up to me, glancing at the van as he does, and says, 'John, it looks like I have to make your day worse than it already is. I have to give you a ticket. There will be a fine, I don't know how much it will be, but you'll get one from customs. I want you to sign here, one from USDA one from the CDFA. I'm sorry, but it's what I have to do.' I say, 'Okay Nick, that's all right,' and Nick says, 'Well, I have to go. Good afternoon,' and he gets in his car. I was shaking. I thought for sure I had at least lost my vines, and perhaps I might even be thrown in jail. So he drives down Kreuzer Lane, takes a right, and Dad and I are still standing there not saying a word, just sure that now a policeman's going to come and take the vines. But no one comes, and Dad turns to me and says, 'Well, I guess you beat them. I'll take the vines up to the nursery.'
"He did. We planted the vines in the spring, and two years later—the third year for the vines—we made wine that Randy Dunn used as a major component of his 1986 Napa Valley Cabernet. When that got a 92 from Robert Parker, we were off and running."
Son of a bitch, they were watching, they must have been. How could they time it like this?' So I jump into the van, pull out, and start backing into the barn so you couldn't see the vines through the glass door. Well, the first garage is not so tall, but the van is high, so I just beer-canned it, the top just crumpled. I'd just jammed it in, couldn't go forward or backward, it was just stuck.
Epilogue
Caldwell prepped the vineyard in the spring of 1984 and planted the vines, losing only about 4 percent. The next year, 1985, some of the vines showed red leaves, a common sign of disease. Nurseryman MacLean took a look and told him that Vascos had sold him "a pile of crap"—diseased vines with leafroll virus. Angered, the next time he went to New York, Caldwell spoke with a lawyer, preparing to sue Vascos. After all, Caldwell had traipsed through an angst-filled hell to plant his French-clone vineyard, and if Vascos had given him diseased material, he should share in the suffering. But Vascos was convincing. He told Caldwell, "John, the vines don't have leafroll. You know the nursery they came from; you know how careful the French are. Give the vines a chance. They are not diseased." Caldwell fertilized that spring, and the vines never turned red again.
Later in 1985, wanting to continue planting with French rootstocks and recognizing that he was not really suited to a life of smuggling and deceit (to say nothing of the flags that would be triggered by his passport at the border), Caldwell began seeking other sources of plant material. Asking the director of the Foundation Plant Materials Service at UC Davis how he might import some French rootstocks, she replied, "John, we have those rootstocks in our collection." "Clean?" asked Caldwell. "Oh, yes, Austin Goheen cleaned them all up—its just that no one ever uses them. How many do you want?" Caldwell ordered 500 of each, picked them up in 1986, and planted them—the first commercial use of these rootstocks in the United States. Later, Caldwell's operation became a certified California nursery from which he also sold cuttings from his French-bred but now thoroughly Americanized vines, turning every pruned stick into cold cash. And then, in the mid-1990s, working with Pierre-Marie Guillaume—a French nurseryman from Charcenne, France—this one-time smuggler of French plant material became the first American importer of French clones licensed by ENTAV (Établissement National Technique pour l'Amélioration de la Viticulture), the French regulatory agency.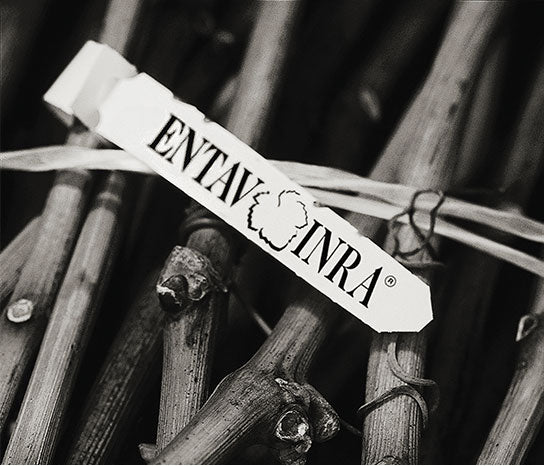 For Caldwell, however, the denouement came one day in 1987 during a visit with Austin Goheen. He had called Goheen to ask about Italian rootstocks, material that Caldwell thought might be suited to the kind of dry farming he was doing on the slopes of his hillside vineyard. Goheen said, Sure, come on down, we have this Italian researcher here who might be able to help. After a good conversation with the Italian, as he was getting ready to leave, Caldwell asked Goheen if he remembered the guy back in '84 who brought the French material in from Canada and got caught. Goheen replied, "Oh, yeah, I remember. You know, John, these guys go to all this trouble to bring stuff in from France, and most of it is virused." "Oh, yeah?" said Caldwell. "Yeah, they sent me some samples, and let me tell you, the stuff was filthy." Goheen went to his desk and thumbed through the data for 1986, the year the results came in. "Here it is," he said, "come here and take a look. Here's Cabernet Sauvignon 337, corky bark; Cabernet Sauvignon 337, leafroll; Merlot 181, stem pitting… The whole lot infected; every one was garbage. Why would they do that?" "Austin," said Caldwell, "I was that guy." "You?" said Goheen. "You were the guy that brought all this crap in from France?" "Yeah," replied Caldwell. The portly Goheen practically fell off his chair, laughing so hard he was bouncing, "Ha ha! Oh, that is good, oh my God, John. You see, you went to all that trouble, and it was all crap." Caldwell and Goheen went on to become very good friends, but Caldwell never told Goheen that the material he had tested and found diseased had come directly from a California certified nursery. Goheen went to his grave believing that Caldwell had been the unwitting dupe of unscrupulous French nurserymen.
After selling grapes to a variety of prominent wineries for more than a decade, Caldwell began producing his own wine in 1999. In 2004, he sold the nursery business in order to focus his energy on the development of a group of varietal wines including Malbec and Tannat. Retired for decades from smuggling, Caldwell still enjoys being a bit out on the edge.